Any Maui vacation is bound to be fantastic but filling your itinerary with a range of unique activities will make it unforgettable.
Whether you prefer exhilarating rides in the Hawaiian sky or trekking across less-trodden paths, these 9 experiences will give you a taste of Maui's hidden magic:
Kayak Across Pristine Waters
Vibrant coral reefs, electrifying marine life, giant Hawaiian Green Sea Turtles—these are just a few of the wonders you'll see on Maui Kayaking Tours. The three-hour excursion will take you to Makena, a sacred place on the island's sunny South Side that boasts its own "Turtle Town," where you'll have the opportunity to snorkel and swim in the warm Pacific. Prefer a private tour? Take your pick between Makena and Olowalu, an ancient pu'u honua, or refuge, just outside of world-famous Lahaina. Either choice will deliver excitement—and the pleasure of sliding your oar peacefully through glistening, immaculate waters.
Leap From a Waterfall's Ledge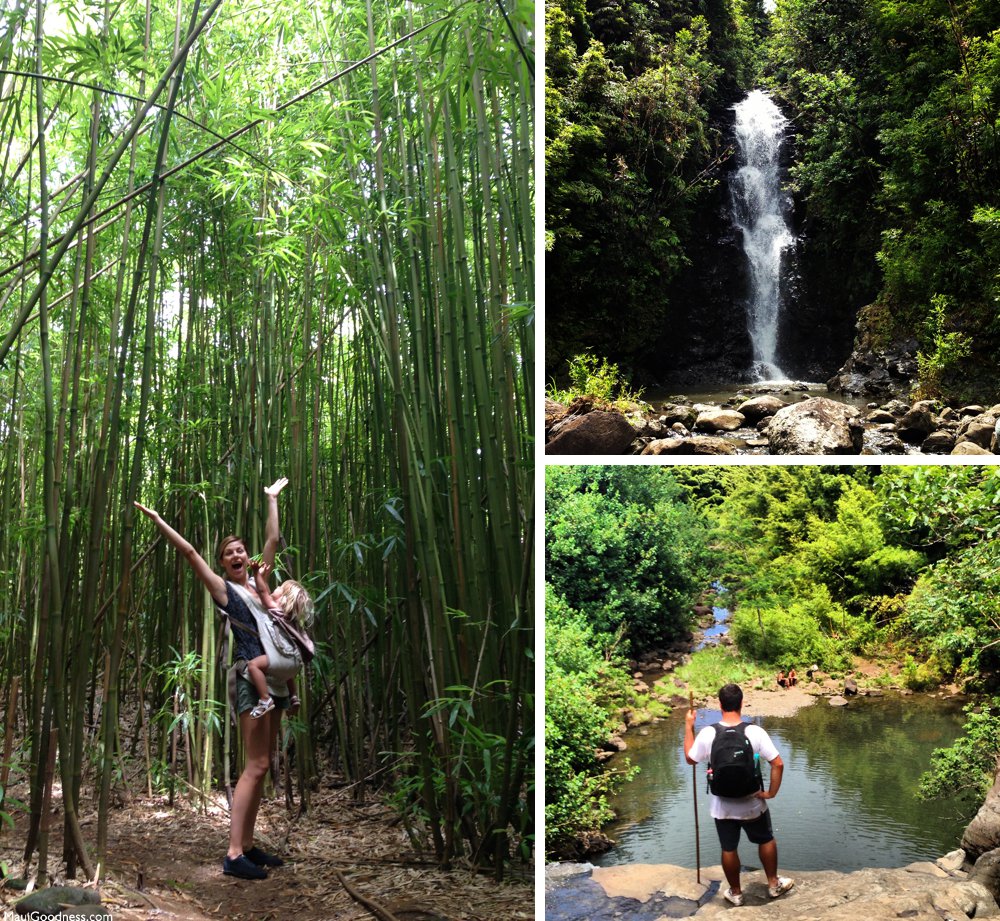 Hike Maui has garnered an excellent reputation for the epic expeditions they supply to both visitors and kama'aina. Their Waterfall & Rainforest Hiking Adventure—their most popular jaunt—is one for the record books. The roughly six-hour, intimate (as in no more than seven guests) trip will take you through lush rainforest to three to five waterfalls that vary in height from 10 to 40 feet. There, you'll have the chance to scale volcanic shelves to leap into large, freshwater pools. If you're more of the type to kick back and soak up the sights around you, know there's plenty, from meandering streams to gorgeous greenery to dazzling valleys. Whatever your fancy might be, know that you'll be filled in on Hawaii's legends and history by one of Hike Maui's well-informed leaders.
Paint Your Own Maui Keepsake
Maui's abundant beauty has inspired artists for centuries—even those of us who rarely pick up a paintbrush are moved to capture the island's majesty. Befriend your inner Manet by booking a night at Island Art Party. This super-fun activity blends the best of several worlds: Lively music, a great atmosphere, evening libations, fun conversations, and easy but effective instructions on painting a Hawaiian landscape. Whether the lesson focuses on a sunset or a waterfall, you'll leave the night with a keepsake to take home.
Experience Maui's Last Volcanic Eruption
Haleakala—the mammoth shield volcano that hovers over the island—is believed to have erupted last in 1790, creating, in its wake, fields of 'a'a (or volcanic rocks) and the dramatic seascapes that arrived with the explosion. Redline Rafting Co. shows off this quiet and striking side of the island on their Molokini Crater & South Maui Coast Tour. The outing gets its start in sun-splashed Kihei, stops at a partially-submerged crater that's surrounded by over three hundred species of fish (read: a snorkeler's haven), and winds up along the bank of La Perouse, where sea cliffs, lava forests, and blowholes abound. The final stop on this journey is frequently filled with Hawaiian Spinner Dolphins, which are as gorgeous and delightful as they sound. Happen to be visiting Maui between November and May? Keep your eyes peeled for Northern Pacific Humpback Whales.
Capture the Aloha Spirit
The aloha spirit is a real thing—and it's contagious. And what better way to save the elation you feel on Maui than with a professional photoshoot? The Valley Isle is home to plenty of talented photographers but Hawaii Photography will pair you with the perfect Maui photographer. Whether you'd like a portrait of your family on the beach or a solo shoot in the wild, you're sure to find a pro who can make your Maui moments indelible.
Soar Through the Island Sky
A bird's eye view of Maui gets into your bones. Beyond its magnificent beauty, the island is loaded with radically diverse landscapes—all of which you'll see from up high with Fly Maui. This family-owned and operated outfit trains green and seasoned pilots and provides thrills aplenty. Rather keep your hands off the wheel? Sit back and enjoy the lofty, breathtaking ride.
Witness a Spectacular Sunrise
"Haleakala" translates to "House of the Sun," and fittingly so: The enormous volcano, which rises 10,023 feet above sea level, presents one of the world's most stunning sunrises from its summit. Maui zipline tours are eco-friendly and much-loved organizations.  They'll take you to this glory before sweeping you into an adventure along the volcano's slopes. Adventure it is, with Indiana Jones-esque swinging bridges and a zipline tour over 90-foot drops and canyons packed with native flora. Throughout it all, the skilled guides at Maui zipline tours will offer you rich facts about authentic Hawaii. Bonus points: This tour features the state of Hawaii's only pendulum zipline.
Glide Past Panoramic Views
The small, unincorporated community of Keokea sits at 2,680 feet above sea level. Here, idyllic ranchlands give way to splendid, 360-degree views of swaths of Maui and its outlying islands. Biking past Keokea towards equally-picturesque Kaupo is one option—or you can cruise this region in style in a distinctive ride. Maui Roadsters' fleet features professional reproductions of the 1957 Porsche 356 Speedster Convertible—one of automotive history's most iconic sports cars—to allow you to experience Maui's splendor with only the sun and wind above your head. Stop at Grandma's Coffee House—a legendary café that traces its roots back to 1918—before coasting to Maui Winery, where you can sip an island-grown wine from their lovely, tree-shaded lanai.
Tune In To Maui's Happenings
Want to know all the goods Maui has to offer, from the finest places to dine to what to expect on your first day on the island? The Aloha 360 Podcast is your spot. This entertaining show provides gems of information about all things Maui. With guidance on the Hawaiian words and phrases you ought to know, and interviews with fascinating island residents, each episode will leave you with an even greater appreciation for incredible, magical Maui.~