Having spent seven years in Austin, Texas prior to moving to Maui, you could safely say that I was a tad let down with Maui's options for evening entertainment and live music performances. After all, this is the perfect place to host sexy outdoor shows in paradise, and to my knowledge, there are very few people (and especially places) utilizing that particular advantage.
The Mill House at the Maui Tropical Plantation, however, is a definite exception.
Located in Waikapu at the foot of the West Maui Mountains, the 60-acre plantation grounds have it all – commercial crops, a tropical tram tour, ziplining, as assortment of shops, full bar, a brand new restaurant from Chef Jeff Scheer – and perhaps raddest of all, an open-air venue for live music events, outdoor movie nights, and more.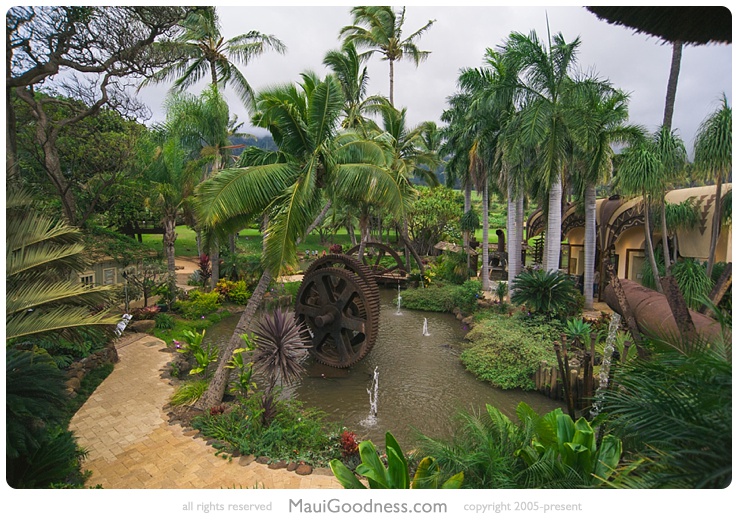 This summer, The Mill House is hosting a special Summer Music Series every Tuesday and Wednesday night, featuring musical guest HAPA. A special à la carte tapas menu and craft cocktails are available for purchase throughout the evening, and a beautiful hula dancer appears frequently during the performance. 
The setting, backdropped by the flowing clouds over the West Maui Mountains, duck pond, swaying palm trees and romantic lighting, makes this the perfect place for a date night or fun evening out with friends.
If you're so inclined, you can even spend the whole day at the plantation itself, enjoying a grilled cheese picnic lunch from the onsite Stoop stand, joining a narrated tram ride through the tropical grounds, browsing artwork, stocking up on souvenirs at the Country Store, trying fresh produce from the Kumu Farms market, and even sipping an afternoon cocktail from The Mill House Bar before enjoying a special dinner menu from The Mill House Restaurant.
For more information or to see a list of upcoming events, please visit The Mill House or call (808) 270-0333. Mahalo for reading!