Here are some serious reasons why you should never, ever think to take a vacation in Maui.
Why would you want to go to an exotic island in the pacific when you can stay on your couch in your living room doing the same old, same old? Old reruns on TV are pretty riveting. And, who can resist the thought of watching a rerun of Friends again, right from the very first season.
Who wants to get on a plane just to end up in the middle of nowhere? Plus, a Hawaiian vacation will get you outside where you're bound to be active. Why would anyone want that?
If you're not convinced your next vacation should be spent in your living room, preferably cooking or cleaning out the garage, then here are some other excellent reasons your next vacation should not be a trip to Maui.
1. You will get a flip flop tan.  How inconvenient! That Y shaped strip of white skin on the top of your foot proves you've been off having fun in the sun. People might not take you seriously.
2. You May Quit Your Job.  Aren't you happy complaining about your boring job and annoying boss? Why would you want to go to paradise and risk being inspired to change your life? Better to stick with the stressful commute and traffic jams. There's only another decade or two before retirement anyway.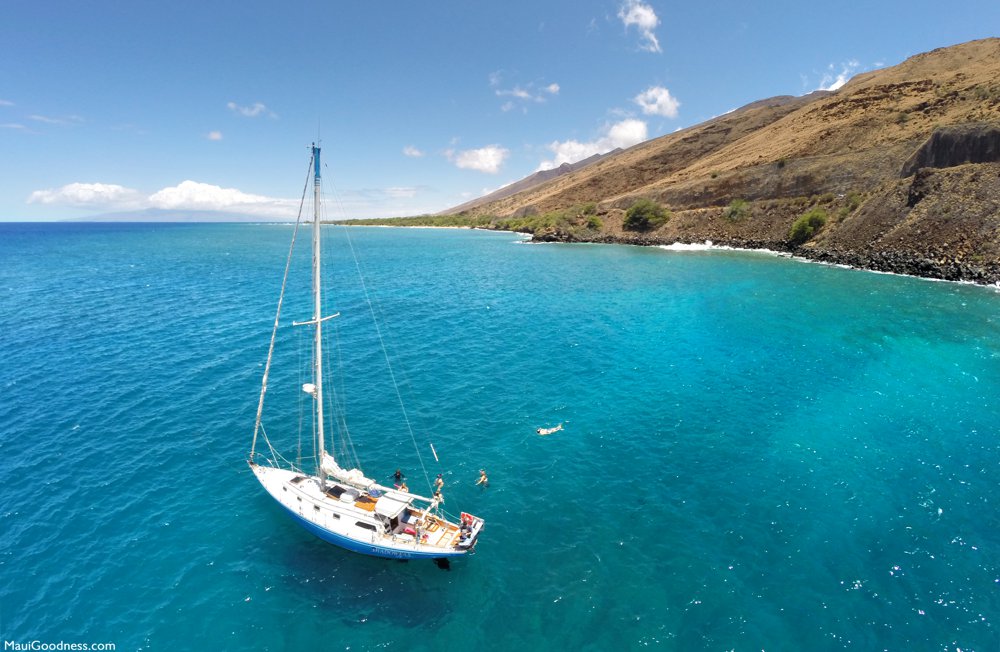 3. All of your future vacations will be Hawaiian vacations.  Once you visit the islands, you will want to travel to places with beaches and sun and surf. Why would you want to pack a bikini or swim trunks when you can just as easily force a rain coat, umbrella, and thermal underwear into your carry on? Spending the rest of your life in tropical locations sounds really grim. Too much sparkling blue water and calming sand. Give me smog, clouds, and crowds any day.
4. You will make new friends.  Who has time for new friends? Especially ones with similar interests. What a drag it is to have to email Christmas and birthday cards to more people. Imagine having a new set of friends who like to go to the same places as you do for vacation.
5. You might develop a new interest.  Isn't your day already full enough with cooking and cleaning? Don't you have gutters to clean or landscaping to do? Skilled professionals are not meant to be self indulgent creatures with their very own hobbies. You might get inspired to do other things outside the home.
6. You might get in shape.  Lose weight? What a horrible thought! Getting toned muscles and a slimmer physique is certainly not on the agenda. A vacation in Maui could mean snorkeling, swimming, hiking, biking or even surfing. Yes, taking a surf lesson on Maui sounds like a whole lot of exercise. Doesn't vacuuming and mowing the lawn help with flabby arms?
7. You will never look at grocery store produce the same way.  Once you've tasted a ripe locally grown papaya, you'll never looked at the yellow pear-shaped fruit the same way again. Bananas will never taste as sweet and avocados won't be as creamy. A fruit salad won't seem complete without dragonfruit and lychees.
8. Your inner child will shine.  You won't be able to resist the call to play. The waves will inevitably force you to grab a boogie board or surfboard. There will be sand in places you have long since forgotten about. You'll catch your hips swaying to the Hawaiian music and could end up in a grass skirt or even a coconut bra. Now wouldn't that make a great Instragram post!
9. You might catch the Hawaiian Bug.  With all that Aloha spirit floating around, you're bound to catch the Hawaiian bug. Symptoms include hula dancing, lei making, and peculiar speech. If you catch yourself using word like "Mahalo" and "pau hana", head to your nearest luau right away.
10. You'll go crazy with all that peace and quiet.  Getting a Hawaiian massage on the beach means quiet time for yourself. Sounds pretty boring, right? And when it comes time to fall asleep, the sound of actual waves crashing and whales calling will pale in comparison to your noise machine.
11. You may never want to go home.  What would you do if you fell in love with Maui? You'd be stuck day dreaming about it at your desk. The need to be self indulgent while getting a massage or walk the beach at sunset with a loved one is certainly not important. Why would you go to an island paradise for all those things when you can easily maintain your same daily routine? Why would you want to take a break? Especially on a vacation involving wellness, culture, and adventures.
You can see how disastrous a vacation in Maui can be for your well-being. Taking surf lessons, receiving a massage, going snorkeling on Maui or practicing yoga daily can be a bit much. Stay at home and catch up on your to do list. Leave the tropical vacations for someone else. The palm trees are not beckoning you, that's your boss calling. Are you going to answer?
ABOUT THE AUTHOR: SwellWomen Surf Vacations – Maui, Hawaii

Our philosophy of life is Live bliss. Live Life. Live aloha. SwellWomen surf & yoga vacations are designed to help women re-energize, reconnect, and relax through the thrills of learning to surf in paradise. SwellCo-ed custom vacations are also available.

Warm water temperature, the world's best waves, and plenty of Aloha make Hawaii the BEST place on earth to attend a women's surf vacation. Find your bliss and join us for a surf vacation this September. Register today at SwellWomen.com and connect with us on Facebook at https://facebook.com/swellwomen