How You Can Support Local On Maui
Did you know that for every dollar spent at a local business, 67 cents stays in the Maui community? We've compiled a list of our favorite local businesses, from small-town grocery stores and old-fashioned eateries to local tour operators. There are many great ways to support local on Maui!

FOOD AND BEVERAGE

Mahalo Aleworks – This spacious taproom opened its doors in 2021, becoming the first and only brewery in Upcountry Maui. Not only is Mahalo Aleworks locally owned and operated, but beers here are brewed with "hyper-local" ingredients. Rotating taps feature inventive brews like star fruit sours and hibiscus blondes. 30 Kupaoa St #101, Makawao.

Havens – Noodles, smash burgers, and temaki are served at this local favorite. Havens is owned by Maui native Chef Zach Sato, former Chef de Cuisine at Hotel Wailea. Chef Sato prioritizes the use of local produce and sources many of his products from local vendors. 30 Manao Kala St Ste 102, Kihei.

Sprout Vegan Cafe – Sprout Vegan Cafe in Wailea is owned by two local entrepreneurs in their 20s. The sleek cafe serves inventive vegan comfort food creations like smoked carrot "lox" toast and Crunchy Wraps (think Taco Bell CrunchWrap, but much better for you!). 10 Wailea Gateway Pl B102, Kihei.

Restaurant Marlow – Neapolitan pizza and fresh local produce are staples at Restaurant Marlow in Pukalani. The Italian-inspired eatery is headed by esteemed Maui chef Jeff Scheer and his wife, Kaili. 30 Kupaoa St A104, Makawao.

Grandma's Coffee House – Grandma's Coffee House has been family-owned and operated for generations. The cozy cafe serves organic coffee grown on the slopes of Haleakala, hand-picked and roasted in-house. Grandma's is a popular stop for breakfast and baked goods as well. 9232 Kula Hwy, Kula.

Fork and Salad – Fork and Salad was founded by the chefs behind Three's Bar and Grill in Kihei. The farm-to-table model is the driving force behind Fork and Salad, and the eatery sources a plethora of products from local suppliers. Puunene Shopping Center, 120 Ho'okele St, Kahului. — 1279 S Kihei Rd #204, Kihei.

Maui Wine – Maui's only winery is steeped in rich history. The estate went through phases as a sugar plantation, ranch, and winery. Today, Maui Wine is famous for pineapple wine, Maui-grown grapes, and its beautiful tasting cottage. 14815 Piilani Hwy, Kula.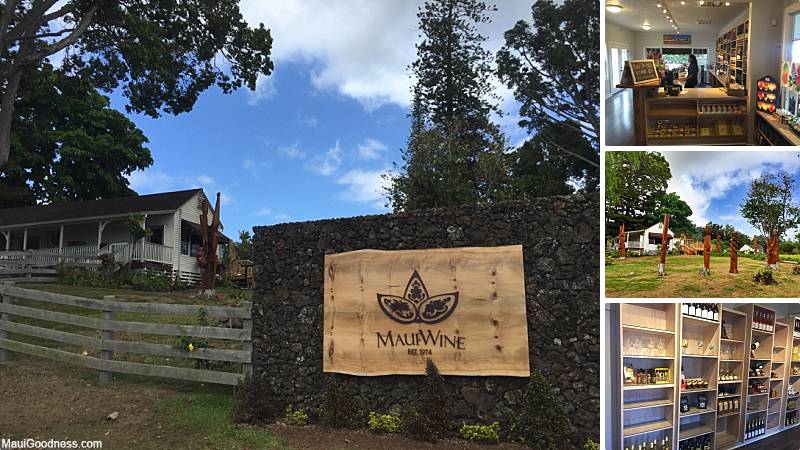 Sam Sato's – This always bustling, old-school eatery has roots that date back to 1933. Located in Wailuku, this local gem is loved by visitors and residents alike. Sam Sato's is a popular breakfast joint, but the dry mein and teriyaki burgers are decided highlights. 1750 Wili Pa Loop, Wailuku.

Ululani's Shave Ice – Ululani's serves the best quality shave ice on Maui. Started in 2008 by a local couple, Ululani's grew exponentially and now boasts several locations across the island. Ululani's syrups are made with signature recipes and pure cane sugar. Don't forget to add mochi balls and li hing mui powder to your shave ice— two local favorites! Paia, Kahului, Wailuku, Kihei, Lahaina, Kaʻanapali.

ACTIVITIES

Surf Lessons with Rivers to the Sea – Rivers to the Sea is run by Tide and Kiva Rivers, local brothers and accomplished surfers. The brothers are backed by a team of instructors who are all talented surfers and Maui natives. Lessons take place at Ukumehame Beach Park on Maui's west side, and all the gear for an epic day of surfing is provided for you.

Island Art Party – Island Art Party hosts lively painting parties in Kihei. Family classes are an excellent activity for the ohana. Or, sign up for a night class to enjoy an evening of boozy painting. No artistic ability is necessary— Island Art Party's party artists give step-by-step instructions to help you create a masterpiece. 1279 S Kihei Rd, Kihei.

Helewai EcoTours – Helewai EcoTours offers a rare glimpse into an untouched native rainforest. This guided hiking tour explores a two-mile trail in a private reserve that typically goes unseen. Guests will learn about watersheds and Maui's native ecosystem from a passionate guide.

Maui Zipline – This kid-friendly zipline is located at the Maui Tropical Plantation. The course features five side-by-side lines that range from 300 to 900 feet. Friendly, knowledgeable guides narrate the journey across the property and take the experience to the next level! Maui Tropical Plantation, 1670 Honoapiilani Hwy, Wailuku.

Maui's Best Massage – Maui's Best Massage is one of the island's most trusted spas, headed by a local masseuse. The spa has two brick-and-mortar locations in Kihei and Lahaina and also offers outcall service. 1993 S Kihei Rd #19, Kihei — 222 Papalaua St Unit 108, Lahaina

Ultimate Air Trampoline Park – Traveling with rowdy keiki? Let them blow off some steam at Maui's only trampoline park. This spacious warehouse features dozens of trampolines with foam pits, jousting, basketball, and more. Ultimate Air is perfect for rainy days or letting kids run amuck before heading to the airport. The trampoline park is owned by the nicest couple, who also do airport lei greetings and run the Aloha 360 Podcast. 21 Laa St, Kahului.

TOURS

Haleakala Ecotours – Haleakala Ecotours offers van tours of Haleakala, Upcountry, and the North Shore. This family-run company is one of the few tours permitted in Haleakala National Park and hosts a fantastic Haleakala sunrise tour.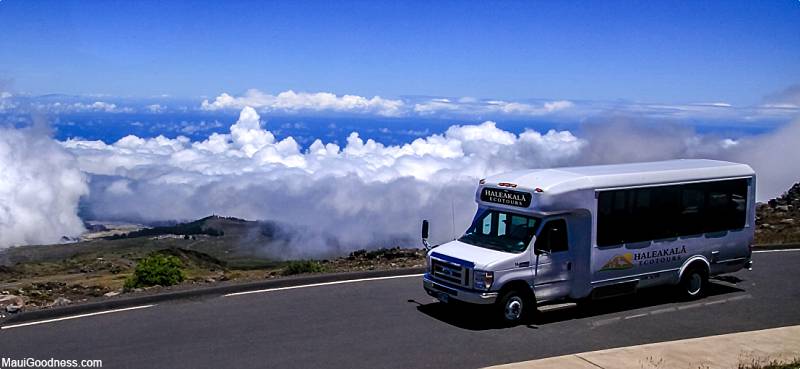 BOATS

Redline Rafting – Redline Rafting offers small-group snorkel tours to Molokini and whale watches aboard a 35-foot raft. This tour company is captain-owned and operated and employs experienced local guides with a wealth of knowledge about marine life and ocean preservation. Redline's 2-hour Molokini snorkel is excellent for experienced snorkelers.

Kai Kanani – This family-owned sailing catamaran has been operating in Maui's waters for over 30 years. In addition to snorkeling excursions and whale watches, Kai Kanani offers an excellent dinner cruise infused with local spirit. The Market Maui (another Maui small business) provides a locally-sourced dinner, and the boat features a well-stocked bar with Maui Wine, local liquors, and Maui Brewing beers.

NOVA – Maui Custom Charters runs NOVA, one of the most luxurious sailing yachts on Maui. Nova offers snorkel tours, sunset sails, and whale watches. Ask them about their private trips and make your own!

GROCERIES


Mana Foods – Mana Foods in Paia is a grocery store, bakery, and deli that has been in operation since 1983. Mana relies on over 400 local vendors and is known for its superb local produce, organic products, hot food bar, and eccentric atmosphere that encapsulates the town of Paia. 49 Baldwin Ave, Paia

Foodland – Foodland is Hawaii's largest grocery chain. The company has been locally owned since 1948 and boasts dozens of locations across Hawaii and Guam. Pukalani, Lahaina, Wailuku, Kihei, Kahului, with smaller markets in Haiku and Napili.

Pukalani Superette –  This mom-and-pop market has been open since 1955. It sells local produce and groceries and is renowned for its hot food bar. Pukalani Superette's chili chicken and chow fun alone is worth a trip to Upcountry. 15 Makawao Ave, Makawao.

SHOPPING

Ace of Cups – This mystical, women-owned storefront is Haiku is stocked with tarot and oracle decks from around the world – plus other metaphysical goodies like smudge sticks, pendulums, and crystals. Tarot and astrological readings are offered on select days in the shop. For an up-to-date reading schedule, check out @ace.of.cups.maui on Instagram. 810 Kokomo Rd, Suite 184, Haiku.

Maui Swap Meet – Local goods proliferate at the Maui Swap Meet. Over 200 local vendors set up shop every Saturday morning from 7 am to 1 pm in the UHMC parking lot. Handmade clothing, pottery, paintings, jewelry, baked goods, produce, flowers, and food are just some of the many things on offer here. The Maui swap meet is a great place for bargains! 10 W Kaahumanu Ave, Kahului.

Hot Island Glass – The Hot Island Glass gallery in Makawao features stunning works of glass art, which serve as gorgeous, one-of-a-kind souvenirs. When the artists are in the gallery, visitors can view live glassblowing. 3620 Baldwin Ave, Makawao.

Holoholo Surf – Also located in Makawao, this chic surf boutique features Holoholo's line of aloha wear, swimwear, and hand-shaped surfboards. 3625 Baldwin Ave, Makawao.

Native Intelligence – This Hawaiian-owned boutique features a wealth of unique, locally made products— from woven art and woodwork to books and fresh lei. Native Intelligence is a great place to pick up genuine cultural keepsakes. 1980 Main St #2, Wailuku.

TRANSPORTATION

Maui Roadsters – If you want to ditch the Jeep for a day and cruise around in style, Maui Roadsters boasts a rental fleet of professional 1957 Porsche Speedster reproductions. The flashy Speedsters are great for weddings, birthday parties, proposals, or exploring the island.

STAYS

North Shore Lookout – If you're interested in staying off the beaten track, look no further than North Shore Lookout. This beautiful, five-suite bed and breakfast is located on a working farm near Makawao. The property is only a short drive from hiking trails, north shore beaches, and some of Upcountry's best restaurants.

Voluntourism – You can still support Maui's local community and environment, even if you stay at a large hotel. There are heaps of voluntourism opportunities on the Valley Isle. Some hotels even offer generous incentives for volunteering with specific organizations. For a round-up of fun volunteer opportunities on Maui, check out this Volunteering on Vacation post by Maui Accommodations Guide. And while you're at it, check out their list of Maui accommodations for your next trip!