There's so much to do on the island of Maui, but most visitors don't know where to start. We've decided to list fun things to do in Maui to give our viewers locally preferred options.
31. Sunrise from Haleakala Crater
Watching the sunrise from the Haleakala Crater is breath-taking. You'll have to wake up early to get to the top, but it's more than worth it.  Haleakala National Park allows vehicle entry at sunrise by reservation only, so if you haven't booked a reservation weeks in advance, you'll need to go on a tour.  Skyline Hawaii offers many tours to visit the summit, many of which combine other fun things to do on the way back down like biking, ziplining, wine tasting, farm tours and more!
32. Maui Ocean Center
The Maui Ocean Center has loads of Hawaiian sea life, from bright coral gardens, to an enormous shark tank. This is a great place to visit in any weather.  The kids will love the outside exhibits where you can touch sea stars, and our favorite is the jellyfish tank that is sure to mesmerize you!
33. Day Trip to Oahu for Pearl Harbor
Who said one of the best activities on Maui included staying only on Maui? Why not add a second island to your itinerary with a day trip to Oahu! Choose from one of 4 guided or 2 self-guided tours around Hawaii's most popular island destination, Pearl Harbor, including a guided tour of the USS Arizona Memorial and USS Missouri Battleship, an Oahu helicopter tour, a full island driving tour around Oahu's most culturally significant and scenic areas, a private charter tour by jeep or SUV, and even more. All Pearl Harbor Tours include round trip airfare from Maui to Oahu, as well as round trip transportation once on the ground. This is one of the most exciting, efficient and practical ways to extend the boundaries of your upcoming Hawaiian adventure.
34. Do a Jeep Adventure
Explore Maui's most remote areas and discover some of the island's most well-kept secrets with Hoaloha Jeep Adventures. Offering tours of Hana, West Maui, and Haleakala, Hoaloha will pick you up in one of their 4×4 convertible Jeeps for a day full of adventures. Explore at your own speed and learn about Hawaiian history and local plant and animal life as you discover a new side of Maui.  
35. Visit a Black Sand Beach
Waianapanapa State Park, just before Hana Town, is the best black sand beach on the island. The contrast between the black sand and bright blue ocean makes for some dynamic photographs. 
There are also sea caves, hiking trails, ocean arches and lava tubes in the park. Ancient Hawaiian lore surrounds this area. A great way to find these amazing spots, as well as learn about them along the way, is by using the audio tour by The R2H.

36. Portraits
You're not likely going to find any better location to take a photo of your family and friends than on a beach in Maui. Get that perfect Christmas card photo of your kids, a fun beach shot of your friends, or a romantic photo of you and your significant other during a spectacular Maui Sunset.
37. Take a Sunset Dinner Cruise
Enjoying dinner on the water during sunset is what Maui is all about. Watching the green flash of the sunset while over the water makes for some spectacular photographic moments. Just don't forget about the delicious meal in front of you.  Some boats have full sit down dining, and others offer cocktails and pupus.  For either options, we highly suggest the Kai Kanani. Everything they do is top-notch high quality.  We love them.
38. Jet Ski in Ka'anapali
Another activity offered only outside of whale season is jet skiing. Ka'anapali has plenty of jet skis for rent just off the coast. While this activity is only available seasonally, it is the perfect way to see Maui's coastline while enjoying the ocean mist. Great activity for couples and families with children. Jet ski rentals also usually include an accompanying lesson, so even if it's your first time to try it, you're in good hands!
39. Go Canoeing
If you'd like to experience how the ancient Polynesians arrived in Hawaii, you can join the Outriggers Canoe Club for a trip in South Maui waters. This is great exercise and a fun and affordable way to see the island. Hawaiian Paddle Sports also offers outrigger canoe and cultural tours, and for experienced paddlers or cross-over athletes, even a challenging paddle to Molokini Crater for a unique and memorable snorkeling experience. This is by far the best canoe tour we've done in Hawaiian waters.
40. Watch the Sunrise in Hana
The sun rises on the East side of the island with dramatic colors. Hana is so peaceful in the morning and can offer a calming awakening that will start your day right. Travaasa Hana is the first resort on the island to greet the sunrise, or there are plenty of condos and camping spots that make for an equally beautiful and relaxing experience. Listen to the sound of rolling waves (and roosters, most likely) and watch the sky change colors in Maui's most remote town.
41. Go Shopping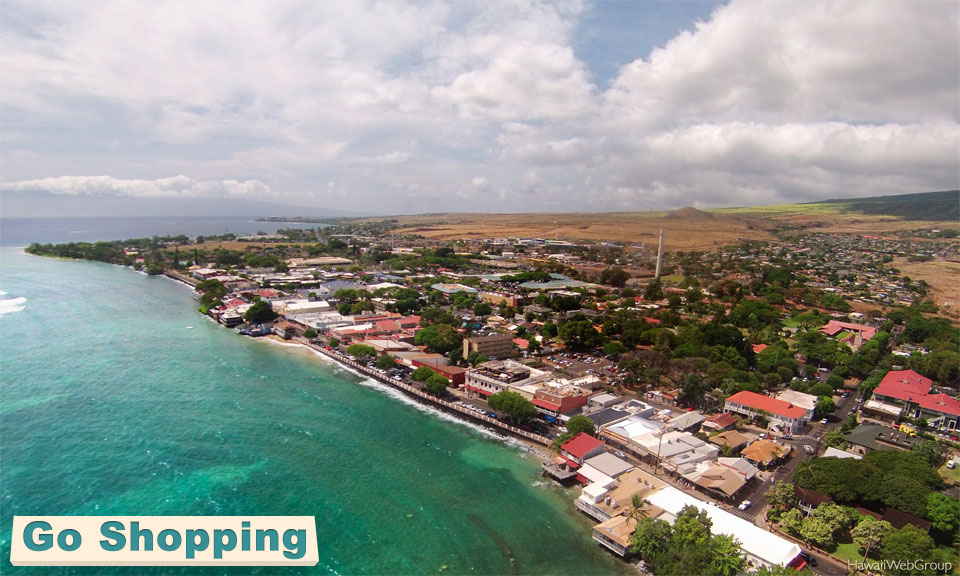 We have almost all of the same shops you'd find on the mainland, but we also have unique boutiques all around that offer Maui products and rare items. Obviously, you'll want to share your island experience with those left at home, and that's why there are so many small gifts to purchase on Maui. Most shops and boutiques carry unique Maui items that will fit in your suitcase. Also, there are the bigger stores like Hilo Hattie that have bulk souvenirs for tourists, but much of the products are made in China.  We prefer the Maui Ocean Treasures Boutique at the Maui Ocean Center, which carries Maui made products and local artwork.
42. Wine Tasting
The Maui Winery, located in Upcountry Maui, is a fun spot to stop and sample some of Maui's own wine. Experiencing the wine and the views is worth the journey. Join Skyline Hawaii for a tour of Haleakala's Summit, wine tasting, lunch at Ulapalakua Ranch Store and enjoy panoramic views, cool breezes and a relaxing afternoon on the slopes of Haleakala.
43. Join the Biggest Halloween Celebration in Hawaii
Lahaina, Maui is known for its Lahaina Halloween party on Front Street. Every year over 25,000 people line the oceanfront street in full costumes to participate in a Mardi Gras environment. This party tops Halloween anywhere else.
44. Have a Beach BBQ
A cheap and fun way to do dinner or lunch is at a bbq on the beach. Not only will this save you money for other fun experiences, but it's a great way to spend a day at the beach, meet people and experience the views of Maui's coast. Maui is dotted with several beach parks with grills already set up for you. Some of our favorite places for beach BBQ's include Kamaole Beach Park III in Kihei, D.T. Flemings Beach Park in Kapalua and Wahikuli State Park in Lahaina. 
45. Watch Fire Dancers
A wild and completely free show can be found on Little Beach on Sunday nights. The nudity gives way to fire dancing after the sun goes down. This is an event that you don't need to get naked for, though many do (even though it's technically illegal).  You can also see fire knife dancers at most luaus.
46. Make Rock Graffiti
A fun thing to do is go down to a lava area like Makena's La Perouse Bay, where the last lava flow on Maui occurred in 1790, and use the bleached out, dead coral on the beach to shape letters and images on the black and red lava fields. Just place the coral in formations until you've made your masterpiece come to life. Just don't forget to leave them there when you're finished!
47. Enjoy Tropical Fresh Fruit
Our island is plentiful with fresh fruit. If you aren't staying somewhere with fruit trees, stop at a fruit stand and sample some of the great fruits we have on Maui. 
Many of these stands also have unbelievably good banana bread and homemade coconut candy.  The Twin Falls Farm Stand is a great spot to try these delicious tropical delicacies.
48. Explore Tide Pools
The most life on Maui can be found in the tide pools. You'll find fish, crabs, banana slugs, sea urchins and more when exploring the little arches and pools within the volcanic coasts of Maui. Be very careful not to harm the marine life that you walk around, and remember that it can be slippery. Wear proper footwear and stay away from steep edges or areas near large crashing waves. The Olivine Pools are located on the backside of West Maui and make for a great day trip.
49. Scuba Diving
Maui scuba diving is some of the best in the world. From the Cathedrals of Lanai Island, to the back wall of Molokini, you'll be extremely pleased with the diving. Even shore dives off of Maui's coast will dazzle you with bright corals, manta rays, tropical fish, and plenty of sea turtles. You can get certified here in much less time than on the mainland too.
50. Drop in at a Skate Park
On the water in Paia, you'll find a full skateboarding park. This can be fun for those of you interested in surfing and skating in the same day. Kalama Park in Kihei also has a skate park directly beside the ocean, and Lahaina has a very nice skate park with a cool view of the West Maui Mountains in the background. Pack your skateboard on your next visit or ask around at local bike, surf and skate shops before you come to see if anyone offers skateboard rentals once you arrive.