There's so much to do on the island of Maui, but most visitors don't know where to start. We've decided to list fun things to do in Maui to give our viewers locally preferred options.
31. Parasail
Only offered outside of whale season, parasailing is another great way to see the island. This exciting ride can be done alone, in tandem with a friend, or for some companies, even three people at a time. Most parasailing tours are offered in Lahaina and Kaanapali, perfect for those of you planning on staying on the West side of Maui. Enjoy picturesque views while trying something new and exciting.
32. Explore Upcountry
The paniolo side of Maui has some of the best views on the island. Makawao and Kula are fun areas to explore with beautiful homes and great shopping. Stop at T. Komoda's Bakery in Makawao for delicious stick donuts and cream puffs, browse work from some of the best local artists and enjoy live music and delicious food at Casanova. In Kula, tour the beautiful botanical gardens, enjoy complimentary wine tasting at Maui Wine, and stop by Grandma's Coffee House for freshly made coffee and breakfast plates. Upcountry Maui is a must-visit region!
33. Visit a Black Sand Beach
Waianapanapa State Park, just before Hana Town, is the best black sand beach on the island. The contrast between the black sand and the bright blue ocean makes for some dynamic photographs.
There are also sea caves, hiking trails, ocean arches, and lava tubes in the park. Ancient Hawaiian lore surrounds this area. A great way to find these amazing spots, as well as learn about them along the way, is by using the audio tour by The R2H.
34. Learn to Hula Dance
Hula dancing is a fun thing to learn and can be done for free if you know where to look. Ask a concierge where the closest free lessons can be found, or participate in one of the hula demonstrations during a Maui luau. This is an activity that the kids especially enjoy. If you're more interested in watching hula dance, the Lahaina Cannery Mall hosts a free hula show at 7pm every Tuesday and Thursday. Stop by for a fun show before heading down to Front Street.
35. Take a Sunset Dinner Cruise
Enjoying dinner on the water during sunset is what Maui is all about. Watching the green flash of the sunset while over the water makes for some spectacular photographic moments. Just don't forget about the delicious meal in front of you.  Some boats have full sit down dining, and others offer cocktails and pupus.  For either option, we highly suggest the Kai Kanani. Everything they do is top-notch high quality.  We love them.
36. Drive an ATV or Dune Buggy
Driving an ATV or Dune Buggy is the only way to see many areas of Maui. It's also an exciting way to spend the day. You can choose from all kinds of trips to waterfalls and even to spots with views of the entire island. Plan on getting dusty and dirty, but if you don't mind that, you're set to enjoy a great day exploring the land in a tropical paradise. Many companies even offer the option to swim before heading back in, making it the perfect day trip.
37. Listen to Local Musicians
If you enjoy live music, don't miss some of Maui's best musicians, who play regularly throughout the island at places like Mulligans on the Blue in Kihei, Charley's Restaurant & Saloon in Paia, and Casanova in Makawao. With a brand new bar and restaurant, we highly recommend The Mill House venue for scenic live music shows and outdoor events!
Some of our favorite Maui wedding musicians include Andrew Corradini, Barefoot Minded, and more. Many sunset cruises also provide live music entertainment, a perfect place to enjoy the sounds and sights of paradise.
38. Watch the Sunrise in Hana
The sun rises on the East side of the island with dramatic colors. Hana is so peaceful in the morning and can offer a calming awakening that will start your day right. The Hana Maui Resort is the first resort on the island to greet the sunrise, or there are plenty of condos and camping spots that make for an equally beautiful and relaxing experience. Listen to the sound of rolling waves (and roosters, most likely) and watch the sky change colors in Maui's most remote town.
39. Go Shopping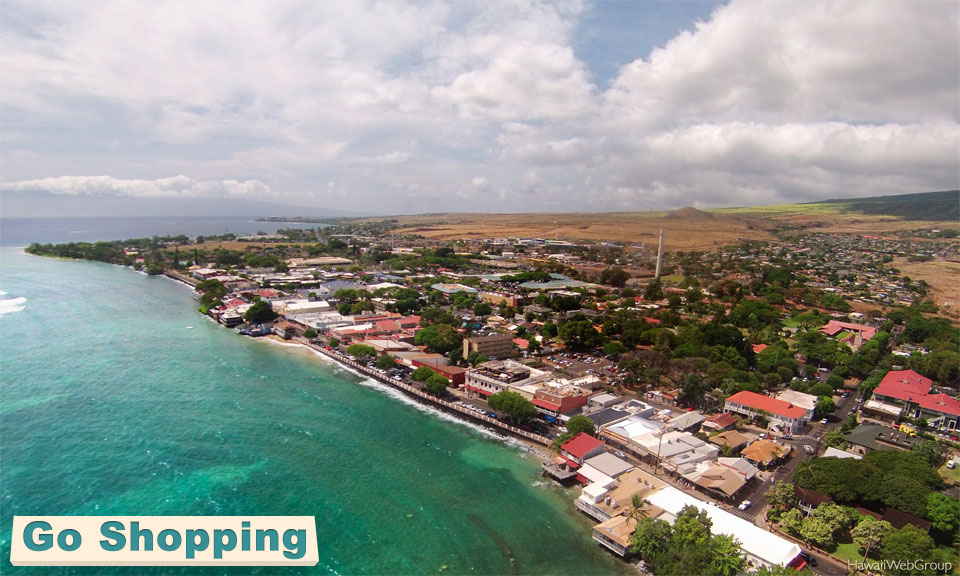 We have almost all of the same shops you'd find on the mainland, but we also have unique boutiques all around that offer Maui products and rare items. Obviously, you'll want to share your island experience with those left at home, and that's why there are so many small gifts to purchase on Maui. Most shops and boutiques carry unique Maui items that will fit in your suitcase. Also, there are bigger stores like Hilo Hattie that have bulk souvenirs for tourists, but many of the products are made in China.  We prefer the Maui Ocean Treasures Boutique at the Maui Ocean Center, which carries Maui-made products and local artwork.
40. Wine Tasting
The Maui Winery, located in Upcountry Maui, is a fun spot to stop and sample some of Maui's own wine. Experiencing the wine and the views are worth the journey. Visit Maui Wine for wine tasting, then do lunch at Ulapalakua Ranch Store, and enjoy panoramic views, cool breezes, and a relaxing afternoon on the slopes of Haleakala.
41. Join the Biggest Halloween Celebration in Hawaii
Lahaina, Maui is known for its Lahaina Halloween party on Front Street. Every year over 25,000 people line the oceanfront street in full costumes to participate in a Mardi Gras environment. This party tops Halloween anywhere else.
42. Have a Beach BBQ
A cheap and fun way to do dinner or lunch is at a bbq on one of Maui's best beaches. Not only will this save you money for other fun experiences, but it's a great way to spend a day at the beach, meet people, and experience the views of Maui's coast. Maui is dotted with several beach parks with grills already set up for you. Some of our favorite places for beach BBQs include Kamaole Beach Park III in Kihei, D.T. Flemings Beach Park in Kapalua, and Wahikuli State Park in Lahaina.
43. Watch Fire Dancers
A wild and completely free show can be found on Little Beach on Sunday nights. The nudity gives way to fire dancing after the sun goes down. This is an event that you don't need to get naked for, though many do (even though it's technically illegal).  You can also see fire knife dancers at most luaus.
44. Make Rock Graffiti
A fun thing to do is go down to a lava area like Makena's La Perouse Bay, where the last lava flow on Maui occurred in 1790, and use the bleached out, dead coral on the beach to shape letters and images on the black and red lava fields. Just place the coral in formations until you've made your masterpiece come to life. Just don't forget to leave them there when you're finished!
45. Enjoy Tropical Fresh Fruit
Our island is plentiful with fresh fruit. If you aren't staying somewhere with fruit trees, stop at a fruit stand and sample some of the great fruits we have on Maui.
Many of these stands also have unbelievably good banana bread and homemade coconut candy.  The Twin Falls Farm Stand is a great spot to try these delicious tropical delicacies.
46. Explore Tide Pools
The most life on Maui can be found in the tide pools. You'll find fish, crabs, banana slugs, sea urchins, and more when exploring the little arches and pools within the volcanic coasts of Maui. Be very careful not to harm the marine life that you walk around, and remember that it can be slippery. Wear proper footwear and stay away from steep edges or areas near large crashing waves. The Olivine Pools are located on the backside of West Maui and make for a great day trip.
47. Scuba Diving
Maui scuba diving is some of the best in the world. From the Cathedrals of Lanai Island to the back wall of Molokini, you'll be extremely pleased with the diving. Even shore dives off of Maui's coast will dazzle you with bright corals, manta rays, tropical fish, and plenty of sea turtles. You can get certified here in much less time than on the mainland too.
48. Go Frisbee Golfing
Frisbee Golf is a fun outdoor activity that allows for the players to get some exercise while enjoying Maui's weather and views. The best part is that, besides the frisbees, this activity is free. Visit the Polipoli Disc Golf Course in Upcountry Maui to enjoy a game of frisbee golf with remarkable views.
49. Kiteboarding and Windsurfing
Maui is the Windsurfing and Kitesurfing capital of the world. Our warm winds blow almost everyday in a very predictable manner leaving our shores with perfect conditions.
With winter swells, the surf adds to the excitement. Just watching these brave Maui kite surfers launch 60 feet in the air is worth the trip to Kite Beach on the North Shore.  For wind surfing, the reefs off the coast of Paia and Kanaha are world-famous as the best.
50. Try Snuba Diving
For those of you that are hesitant to scuba dive, or don't have the time to get certified, snuba is an excellent option. Within 20 minutes, you can be in the water at a depth of 15-30 feet for up to an hour. Many boat tours offer snuba as well as one shore diving company.
51. Watch Giant Waves
During the winter season, the north shore of Maui is hit by massive waves.  Some spots like Ho'okipa and Honolua Bay are pretty easy to access.  Others, like JAWS, are more difficult and sometimes require a 4×4 to get to.  Anyway you get there, it's worth it.  Brave surfers battle huge Maui waves everyday on these shores, and it's worth bringing a chair and watching from the cliffs.
52. Visit a Bamboo Forest
Many of the best hikes on Maui begin in bamboo forests. Bamboo grows extremely fast and tall which makes for stunning landscapes. Check out the two on both sides of the Road to Hana, one at Mile Marker 6.5 and the other on Pipiwai Trail near the Seven Sacred Pools.
53. "Hang" out with Nudists
You can find plenty of nudist beaches on Maui. One, in particular, is on the South Side in Makena. Little Beach is just a short cliffy hike from the Northside of Big Beach. Little Beach is one of the most beautiful spots on the island, protected from development. If you don't mind seeing some skin, this is a fun place to hang out. Keep in mind that it is illegal to be naked in a public place anywhere in Maui, Hawaii.
54. Volunteer
Volunteering on vacation is becoming a widely practiced activity on the islands. Those that decide to make the trip to Kahoolawe to replant trees and shrubs are looked upon by locals with great respect. This is also a wonderful way to build lasting relationships with visitors and residents alike. No matter what your interests are, from beach cleanups, removing invasive plant species, or helping to protect local animal species, there are plenty of opportunities for you to get involved on Maui.
55. Swim around a Waterfall
Another great photo opportunity is finding a waterfall to swim around. There are hundreds all over the island, but you may need to get up early to find one to have all for yourself. An easy option is the falls at Wailele Farm (Twin Falls), which are some of the easiest and closest falls along the Road to Hana.  Only about 20 minutes away from Paia Town, this area is beautiful and allows free public access to the farm.  The waterfalls immediately to the left of the farm stand are often overlooked by visitors and a great spot to relax in cool waters.
Please use caution when visiting any waterfall area. Natural debris can flow over from the top and has known to have killed people. If you swim under these falls, make sure you have some clearance from where something might land if it flowed over the top. Also, flash floods can be incredibly dangerous. Check to see that it's not raining upstream. Sorry, don't mean to be a party pooper, but better safe than sorry.
56. Meet some Hippies in Paia
Ok, they're not all hippies, but the atmosphere is definitely more relaxed and a bit more conscious than other areas on the island. Paia is an interesting community of artists, surfers, and small business owners. The shopping is great here and so is the people watching. Grab a picnic lunch and enjoy the views and swimming at Baldwin Beach Park, or head to Charley's Restaurant & Saloon to enjoy live music and a cocktail.
57. Go Dancing
There are many fun places to get your groove on in Maui at night. Some fun spots are Casanova's in Makawao and Ambrosia in Kihei. While it's technically against the law to dance with an alcoholic beverage in hand in the state of Hawaii, there are still many restaurants, bars, and venues that provide a dance floor and live entertainment. Find the one you like the best and don't be afraid to bust a move… you're on vacation!
58. Go Sightseeing
Maui has a rich history that can be found in many areas of the island. You'll want to visit some of the many churches began by the first missionaries on the island. We have some great museum options, from the Sugarcane Museum to the Paper Airplane Museum. Lahaina offers free self-guided walking tours of some of the most historical areas around Front Street, so grab a complimentary map and sightsee on your own!
59. Peruse the Art Galleries
Each town offers its own art galleries, but some of the more popular areas are Lahaina, Wailea, Paia, and Makawao. You can find everything from ocean scenes to wild abstract art in the many art galleries on Maui.  We have a great love for the local art at the Hana Coast Gallery (pictured here.)
68. Stand Up Paddle Boarding
Stand-up paddleboarding has come back in a big way. This retro-activity is fun and easy and can be taught to you fairly quickly on the West or South side of Maui. If you like to longboard, you'll definitely want to try your hand at paddleboarding.
Just make sure, if it's your first time, you don't out in waves like the one here.