When on Maui, one activity you should most definitely take advantage of is exploring the ocean. Whether that means scuba diving, surfing, outrigger canoeing, kayaking, snorkeling, stand-up paddle boarding, or simply hopping aboard a boat to enjoy sunset views with a cocktail, remember to set time aside to explore why Maui's marine life and the underwater world is one of the most unique in the world.
Perhaps the most convenient and relaxed way to explore the Pacific while on Maui is by joining a boat tour. Two in particular, The Malolo and Quicksilver, are some of the most popular options, both for their affordability and convenient departing location from Maalaea Harbor.
If you're not the early bird that most boat tours require while on Maui, no worries! The Quicksilver offers an afternoon snorkel tour which departs from Lahaina Harbor at 1:00pm, returning at approximately 4-5pm. The Captain takes guests to Turtle Town for an afternoon of relaxed snorkeling. Alcoholic beverages are also available for purchase with valid ID.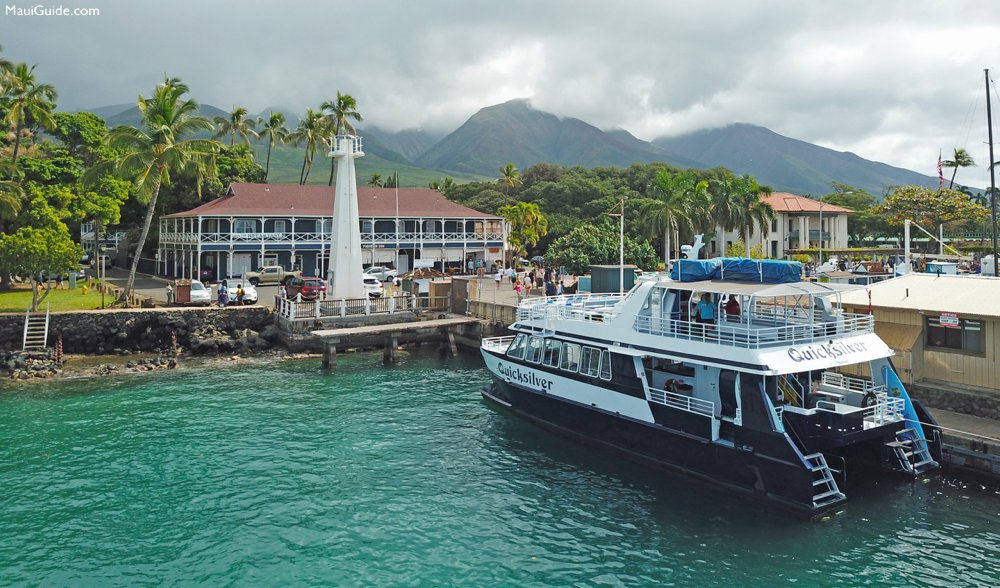 The Quicksilver is a double-decker sailing catamaran that offers unique features like a glass-bottom viewing area, fun waterslide, fresh water showers, and plenty of shade in the main cabin. You'll hop in to enjoy scenic snorkeling at one of the least touched snorkeling locations in all of Hawaii.
The Malolo
This 55 foot power catamaran is one of the easiest options to get to Molokini Crater, a volcanic atoll off of Maui's coast, which offers excellent visibility and relaxed conditions, perfect for beginners to advanced snorkelers. Departing daily from Maalaea Harbor at Slip #87, each snorkel cruise includes continental breakfast, lunch, snorkel equipment, snorkel instruction, flotation devices, a second snorkeling location at South Maui's Turtle Town or West Maui's Coral Gardens, and optional adult beverages for purchase.
Time and time again, whale watching is named the #1 thing to do while on Maui between the months of December and April. There's nothing quite like seeing these magnificent animals up close, and a boat tour is one of the easiest ways to do just that. Quicksilver amazing trips perfect forfamilies, couples or friends. Tours last approximately two hours and are the best way to see some of the humpback whales' most common behaviors, including breaching, blowing, fluke-up diving, head lunging, peduncle arching, and more.
Hop aboard the Quicksilver sunset cruise to enjoy a two-hour tour off the southwest coast of Maui. Enjoy views of the scenic West Maui Mountains, Haleakala Volcano, and neighbor islands of Lana'i and Kaho'olawe. Sunset cruises include a full three-course meal, two complimentary adult cocktails, a live music performance, dance floor, table seating, and stellar sunset views.
Want to fancy it up by reserving your own private charter? Quicksilver offers that, so do it to it! First mate Kenny awaits…
Mahalo for reading, and don't forget to boat it up on your next trip to Maui!